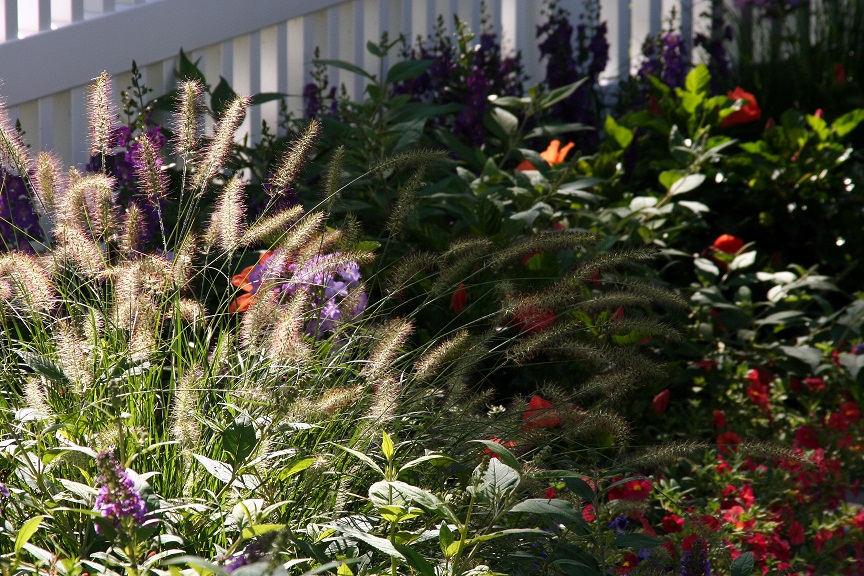 Ready to head out into the garden?  A pair of sharp hedge shears will make your work go quickly. Keep pruners handy for the tougher stems.  Cut perennials back one to two inches above the ground, so you can still see where they are.  Pull out spent annuals. This is a great time to get the weeds out- doing this chore now can save a lot of headaches in the spring. Top dress your beds with a layer of compost or chopped leaves (I like to run them over with the lawnmower), being careful not to cover the crowns of the plants.
If you have a lot of Hostas and you don't mind waiting for frost, they will turn to mush and can be easily raked up. Ornamental grasses can be cut back in late fall or, if you like the way they look in winter- left up until spring. Tie them up before you cut them to make cleanup easy. Cut grasses 12 to 18 inches high.
Some plants with attractive seedheads- Black Eyed Susans or Coneflowers, for example, can be left up for winter interest, and to provide food for the birds.
Questions or comments are always encouraged!